Filoli, the renowned historic estate nestled in the heart of the San Francisco Bay Area, is thrilled to announce the much-anticipated arrival of Holidays at Filoli, a captivating seasonal celebration that invites visitors to bask in the splendor of the winter landscape, create lasting memories, and revel in the holiday spirit. Tickets are on sale now for the November 18, 2023 – January 7, 2024 season.
Daytime Delights: A Wonderland of Color and Charm
Guests can immerse themselves in the breathtaking beauty of the estate during Daytime Admission from 10am to 3:30pm daily. The meticulously adorned House and enchanting Gardens are bathed in winter daylight, showcasing the brilliance of holiday decorations and captivating light displays that shine all day. Families and friends are invited to capture perfect snapshots against the backdrop of glittering decor. Warm drinks by a crackling firepit on the Woodland Court and a delectable lunch experience at the Quail Café await, ensuring a truly heartwarming day.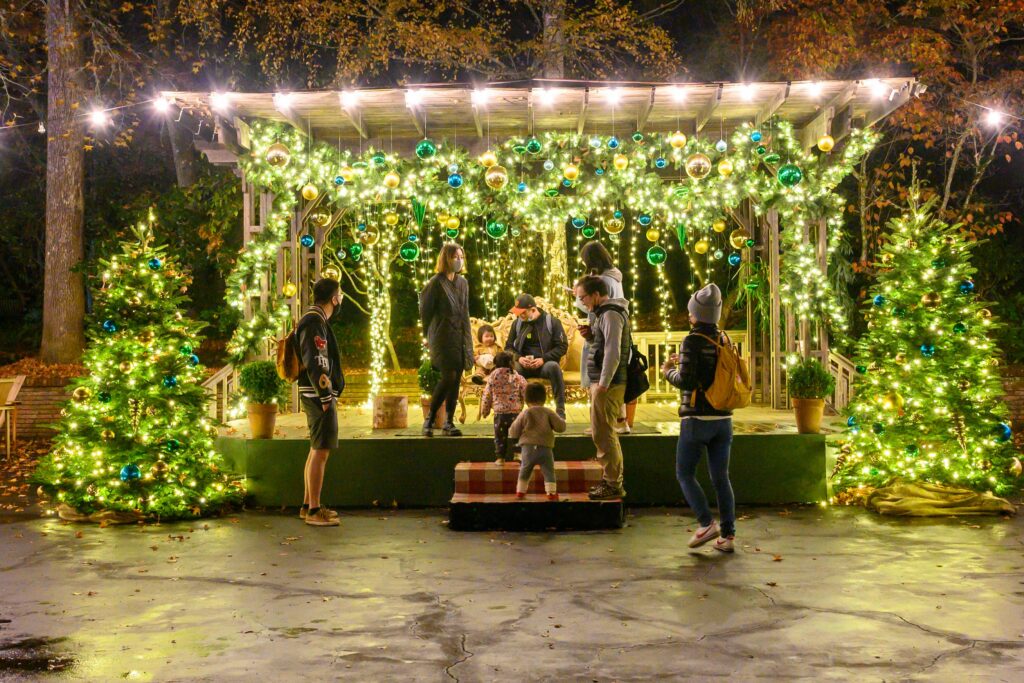 Embrace the Magic of the Night: Evening Admission
Evening Admission from 4pm to 9pm promises a world of wonder where the Garden transforms into a mesmerizing display. With sell-out nights expected, securing preferred dates early is encouraged. Returning favorites like the spectacular 210-foot light tunnel come to life under the stars, while a fresh palette of rich pinks, mystical blues, and warm whites embrace the magic of the night Garden.
Santa's Arrival: A Dash of Joy
Santa himself makes a special stop at Filoli for Santa Days in December. Families can capture the magic by snapping a photo with Santa on his glittering golden throne and then enjoying a delightful stroll through the luminous Garden. Filoli extends its warm embrace to all by offering Sensory Early Hours on December 10, 16, and 22. Families with sensory sensitivities can enjoy quiet time with Santa. For more information, interested parties can email [email protected].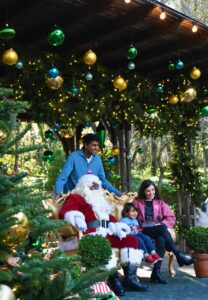 A Feast of Festive Offerings
The festivities extend into the Woodland Court, open daily from 11am to 9pm, offering holiday libations, sweet treats, and warm gatherings by the fire pits. The Quail Café serves up a seasonal menu featuring hearty soups, stews, and delightful treats, while the Clock Tower Shop provides a chance to shop local and discover unique giftables.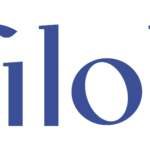 Holidays at Filoli Hours
Filoli will be open for the holiday season from November 18, 2023, through January 7, 2024, daily from 10am-9pm. The historic House and Garden, Clock Tower Shop, and Quail Café will all be open during Holidays at Filoli hours. Filoli will be closed on Thanksgiving Day, Christmas Eve, and Christmas Day.