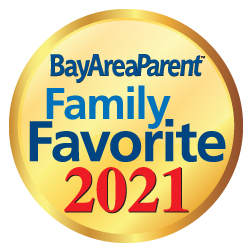 1105 Atlantic Ave Suite 101, Alameda, California 94501
Tuesday
7:30 am - 5:00 pm
Wednesday
7:30 am - 5:00 pm
Thursday
7:30 am - 5:00 pm
Saturday
7:30 am - 1:00 pm
About Alameda Pediatric Dentistry & Orthodontics
Operating since: 1971. Pediatric Dentist: Gold 2021 & 2016, Silver 2017, Bronze 2018
More About Alameda Pediatric Dentistry & Orthodontics
Since opening in 1971, Alameda Pediatric Dentistry has built a reputation for providing exceptional dental care that families trust. As they have grown, they have modernized operations and technology to exceed industry standards, yet their beginning as a small-town practice continues to define their values and company culture. They are proud to offer convenient, compassionate, and comprehensive dental care to families in four locations. The offices are open Monday through Saturday. For more information, or to schedule an appointment, please call or visit the website.
Best Pediatric Dentist:
2021 Gold
2018 Bronze
2017 Silver
2016 Gold
Best Orthodontist:
2021 Gold
2020 Gold
2019 Bronze
Want to feature your business here? Contact us today!