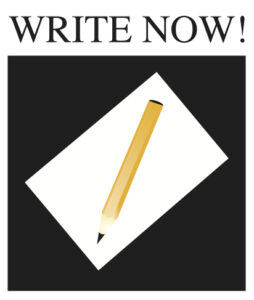 Emerson Montessori School, Pleasanton, California 94588
Tuesday
7:30 am - 6:00 pm
Wednesday
7:30 am - 6:00 pm
Thursday
7:30 am - 6:00 pm
About Authors of the Future! Summer Writing Camps / Pleasanton
Operating since: 1993. Camps for ages 7 - 13
More About Authors of the Future! Summer Writing Camps / Pleasanton
Every summer, Emerson Montessori Schools of Pleasanton and Palo Alto open their doors and offer their innovative programs in a camp-like setting to outside students who want to share in the summer learning adventures.
Presentation Skills—(subtitled "Persuasion" this year) develops students' analytical, public speaking, and sales skills, with emphases on planning, outlining, and crafting consistent messages based on emotional, logical, and ethical appeals.
Pleasanton: 7/18 – 7/22; Palo Alto: 7/25 – 7/29
Expository Writing—focuses on the four subjects of the California Writing Tests, prose forms used in school assignments, the processes of selecting a topic and outlining the content, and writing mechanics (word choice, sentence structure, variety, etc.).
Pleasanton: 7/25 – 7/29; Palo Alto: 7/11 – 7/15
Creative Writing—concentrates on a variety of literary forms (e.g., stories, plays, poems, journals, autobiographies, letters) and authentic self-expression, with emphasis on descriptions of character, setting, and action, as well as writing mechanics.
Pleasanton: 8/1 – 8/5; Palo Alto: 7/18 – 7/22
FEES 1 week: $500; 2 weeks: $950; 3 weeks: $1,350. HOURS 10 – 4 (free extended care available 8 – 6)
All courses are directed by the distinguished faculty of Emerson Montessori Schools of Pleasanton and Palo Alto. Breaks are taken for snacks, lunch, physical exercise, and social interaction. Parents are welcome at afternoon presentations.