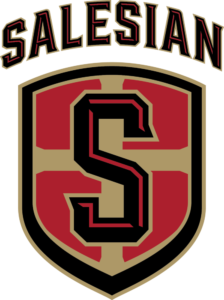 2851 Salesian Avenue, Richmond, California 94804
Tuesday
8:00 am - 4:00 pm
Wednesday
8:00 am - 4:00 pm
Thursday
8:00 am - 4:00 pm
About Salesian College Preparatory
Operating since: 1960. 9th - 12th grade
More About Salesian College Preparatory
Located on the border of San Pablo and Richmond, about 10 miles North of UC Berkeley and 20 miles Northeast of San Francisco, Salesian College Preparatory draws a student body from over 40 Bay Area communities. The secluded and gated campus spans 21 acres and is surrounded by majestic redwoods, pine trees, Wildcat Creek, and flowering gardens.
Educational Model
The Salesian College Preparatory (SCP) educational model serves to create a caring, loving, and nurturing environment where the young of all faiths can learn (school), grow in faith (church), feel a sense of belonging (home), and ultimately be happy (playground). The students are always at the center of all we do at Salesian, as "Education is a matter of the heart."  St. John Bosco
Robust Transportation Program
Our transportation program plays an important role in getting many of our students to and from school. Salesian offers van service throughout the East Bay including Berkeley, Oakland, Fairfield, Benicia, Vallejo, Hercules, Pinole, Concord, Antioch, and Pittsburg with new routes added annually as needed.
Rooted in Social Justice, Rich With Diversity
Salesian believes that understanding the past is imperative to our ability to live in the present and shape a more stable future. We strive to offer our students a comprehensive window into the past through connecting historically relevant issues with contemporary events while exploring our shared and individual experiences. Salesian has the pleasure and privilege of instructing a racially, ethnically, ideologically, and intellectually diverse collection of students, which provides opportunities to think more critically of the world around them and encourages them to build a more just society.
Project Lead the Way Biomedical Science Pathway
Salesian is the only private co-educational college preparatory school in Contra Costa County offering Project Lead the Way's Biomedical Science pathway designed for students who excel in mathematics and natural sciences and are interested in the fields of biology or medicine. This program provides a transformative learning experience. Students who complete the four-year program graduate with transportable skills such as problem-solving, critical and creative thinking, collaboration, communication, and ethical reasoning and mindset.
Academic Success Program
For students who require additional support, Salesian offers an Academic Success Program (ASP). ASP is a college preparatory program for highly motivated students who benefit from building the study skills required to succeed in high school and college. Students participating in ASP may have mild learning differences or disorders that create obstacles to learning. This extra support allows ASP students to thrive in regular academic classes without the need for modifications to their curriculum. Students attend one daily period of academic support in order to develop skills such as time and task management, note-taking, effective use of study guides, and test-taking strategies.
Championship Athletic Program and Nike Elite Basketball School
Salesian has a well-deserved reputation as the "home of champions." For a relatively small school (population of around 400), we have earned an impressive number of state and NCS championships across a number of sports. Since 2000, the Salesian athletic program has earned four California state titles, 27 North Coast Section championships, and 78 league championships. Salesian has been selected as a Nike Elite program for its boys and girls basketball programs. Nationwide, there are over 40,000 basketball programs, but Nike has designated only 200 as Elite. In addition to being a place for championship-level teams, most sports have an introductory level enjoyed by many.
College Preparatory with Top Tier Acceptances
Students who enjoy an environment of discovery thrive at Salesian. Salesian should be the college preparatory high school of choice for families who seek a rigorous and challenging academic environment that mirrors the diversity of the East Bay and our world. It is a real-life experience that nurtures the whole student, preparing them for college and life beyond. Salesian graduates have been accepted to California's top-tier UCs, CSUs, and many prestigious colleges including Stanford, Howard, and Georgetown.
Accreditation:
    Western Association of Schools and Colleges (WASC)
    Western Catholic Educational Association
Admission Deadline: Monday, December 4, 2023
Annual Tuition: $21,650
Courses & Services offered: 
    A-G Courses
    Advanced Placement
    Athletic & Sports Program
    Co-Educational
    Community Service
    Computer Technology
    Field Trips
    Financial Aid
    Fine Arts Instruction
    Foreign Language Immersion
    Honors Classes
    Hot Lunch
    Learning Assistance Program
    Music Instruction/Band
    Parent Participation
    Performing Arts
    STEAM/STEM Emphasis
    Standardized Testing Administered
    Summer School
    Tutoring & Homework Assistance
    Transportation Service
Located on the border of San Pablo and Richmond, about 10 miles North of UC Berkeley and […]