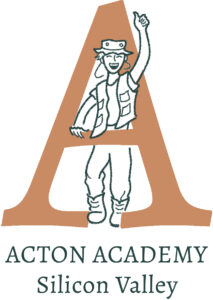 More About Acton Academy Silicon Valley
Acton Academy Silicon Valley offers a unique, student-led approach to education that allows each child to discover their passions and interests, and to take ownership of their learning journey. Our value proposition is centered on the following key aspects of our program:
Personalized Learning: At Acton Academy, we believe that every child has unique strengths and passions, and we tailor our curriculum and teaching methods to meet each student's individual needs. By providing a personalized learning experience, we ensure that each child is challenged, engaged, and motivated to learn.
Project-Based Learning: Our curriculum is designed around project-based learning, which allows students to apply their knowledge and skills to real-world challenges and projects. This approach promotes critical thinking, problem-solving, and creativity, and prepares students for success in the 21st century.
Entrepreneurial Mindset: We instill an entrepreneurial mindset in our students, teaching them to take risks, innovate, and persevere in the face of challenges. Our students learn to think like entrepreneurs, developing the skills and mindset needed to succeed in the rapidly changing world of work.
Technology-Enabled Learning: We leverage technology to enhance our teaching methods and provide a more interactive and engaging learning experience for our students. Our use of technology is strategic and purposeful, designed to support personalized learning and project-based learning.
Strong Community: At Acton Academy, we believe that learning is a collaborative process, and we foster a strong sense of community among our students, parents, and staff. Our students learn to work together, support each other, and develop the social and emotional skills needed to succeed in life.
By offering a personalized, student-led, and entrepreneurial approach to education, Acton Academy provides a unique and compelling value proposition for families in the Bay Area. Our program prepares students to succeed in the 21st century by instilling a love of learning, a growth mindset, and the skills and mindset needed to thrive in a rapidly changing world.
Elementary School Open House Tours are held on Thursdays at 10 a.m. starting September 14th!
Preschool Open House Tours are held on Wednesdays at 10 a.m. starting September 13th!
Register on www.actonsv.com/events-info-sessions
Preschool Campus: 233 Topaz St. Redwood City
Elementary & Middle School: 201 Arch St. Redwood City
Personal tours year-round by appointment. Fall Open House: November 4, 2023 1 PM - 3 PM […]
The East Bay German International School (EBGIS) is a dual-language immersion IB World Sc […]