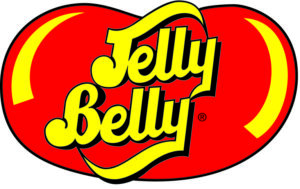 One Jelly Belly Lane, Fairfield, California 94533
Tuesday
9:00 am - 5:00 pm
Wednesday
9:00 am - 5:00 pm
Thursday
9:00 am - 5:00 pm
Saturday
9:00 am - 5:00 pm
More About Jelly Belly Visitor Center
Situated just outside the Bay Area in Fairfield, the Jelly Belly Visitor Center is a delightful attraction for families of all ages. This is the only place you can see famous Jelly Belly® jelly beans being made on the company's world renowned factory tour.
Each year, nearly visitors learn how the famed Jelly Belly jelly bean got its name, why it takes up to 14 days to make, and what happens to the billions of beans the company produces each year. Stop by any day from 9 a.m. to 4 p.m. to learn the secrets behind the company's world-famous candy making on the factory tour.
Enjoy this self-guided trip around a working candy factory as you observe candy-making operations on the floor below from the elevated tour corridor. Go at your own pace as you see the operations and facility below, and watch HD/4K videos that guide you through a Jelly Belly jelly bean's journey and offer a close-up look at the activities that take place throughout the facility. An area of the factory previously not included in the tour is now open to the public once more, and historic candy making equipment and tools are also on display in special sections. Experience interactive games and colorful exhibits along the way.
There is a lot to explore at Jelly Belly. Candy fans of all ages delight in the Jelly Belly Chocolate Shoppe, where they watch as candy makers create treats ranging from fudge to hand-dipped chocolates. Grab a bite to eat at the Jelly Belly Café, serving a broad menu designed for both adults and children that includes pizzas and hamburgers made in the iconic Jelly Belly shape. Check out the Bean Art Gallery to see portraits of favorite pop culture characters and reproductions of great works of art, all made out of Jelly Belly jelly beans. Don't forget to stop in the factory store to pick up some sweets for the ride home.
Grownups also enjoy the Chocolate and Wine Experience. Local wines from Suisun Valley are paired with indulgent chocolates made in the Jelly Belly Chocolate Shoppe. Unwind from the hustle and bustle of the Visitor Center and explore a different land of flavor. Six thoughtfully curated flights of whites and reds paired with delicious chocolates and each participant will receive a Jelly Belly wine glass. The kids and a designated driver won't be bored: A non-alcoholic version is also available and includes sparkling cider and five chocolates. Nestled away upstairs in the Very Cherry Room, the Chocolate and Wine Experience is available 11 a.m. to 4 p.m. daily.
Want to feature your business here? Contact us today!