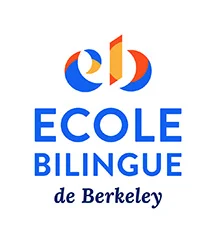 1009 Heinz Ave, Berkeley, California 94710
Tuesday
7:30 am - 6:00 pm
Wednesday
7:30 am - 6:00 pm
Thursday
7:30 am - 6:00 pm
About Ecole Bilingue de Berkeley
Operating since: 1977. International School: Silver - 2017
More About Ecole Bilingue de Berkeley
Ecole Bilingue de Berkeley is the biggest and oldest bilingual school in the East Bay, but more importantly, one of the pioneers of the language immersion movement in the Bay area.
With a unique innovative international curriculum taught daily in English and French, complemented by language instruction in Spanish and Mandarin starting in Middle School, EB is one of the most academically challenging PS-8th-grade private schools in the Bay Area, and prides itself with a very strong high school and college placement track record.
At EB we believe in a holistic approach: the "key 12 years," ages 2 through 14, providing the essential foundation each child needs for academic, linguistic, creative, moral, and physical development. We embrace the concept of "growth" and the belief in one's own ability and the ability of others to become better and more capable human beings.
Our students and parents benefit from a very nurturing, dynamic, diverse, and inclusive community. At EB, our multilingual program of learning is carefully designed to elicit growth and the unique, personal strengths of each child, supporting progress naturally and confidently from day-to-day and year-to-year, and equipping students with the skills necessary to secure success here, but also in high school, college, and beyond.
There are different Entry point at Ecole Bilingue:
Preschool – Kindergarten – Grade 1 and 2 –  Grade 6 International section in Middle School
Accreditation:
California Association of Independent Schools
National Association of Independent Schools
Western Association of Schools and Colleges
Admission Deadline: January 2023
Annual Tuition Range: $32,140 – $36,665
Courses & Services Offered:
Athletic & Sports Program
Computer Technology
Extended Care
Field Trips
Financial Aid
Foreign Language Immersion
Music Instruction/Band
Standardized Testing Administered
Transportation Service
Tutoring & Homework Assistance