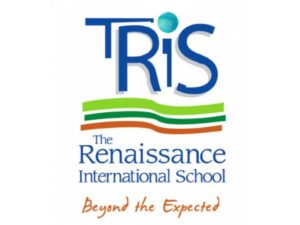 About Renaissance International School, The
Operating since: 1992. Preschool through 8th Grade
More About Renaissance International School, The
The Renaissance International School provides children age two through middle school with a high-quality and unique education. Students go beyond the expected, and learn to be compassionate, confident, creative individuals who achieve their highest potential and succeed in high school, college, and beyond.
We are an international community with more than 30 countries and nearly every ethnic group and major world religion represented. Our Montessori curriculum encompasses the full substance of a traditional curriculum and includes music, fine arts, French/Spanish/English language immersion, as well as the skills that prepare our students for not only high school and college, but life. We teach students to think, not simply to memorize. We realize that no two students learn at the same pace, nor do they necessarily all learn from the same methods. In addressing each student as a unique individual, we are flexible and creative.
Our classrooms are meticulously designed to inspire independence, nurture curiosity, and cultivate creativity. Students progress at their own pace on a guided exploration of math, science, geography, and history. Our students thrive in our trilingual-immersion environment (English/Spanish/French) where they progress individually under the guidance of native speakers. This experience allows students to understand, speak, read, and write in all three languages.
Enrolling now. Contact us for admissions and tour information.
Accreditation:
Independent Schools of the San Francisco Bay Area (ISSFBA)
International Montessori Council (IMC)
Annual Tuition Range: $27,700 – $40,100
Courses & Services Offered:
Co-Educational
Community Service
Extended Care
Field Trips
Fine Arts Instruction
Foreign Language Immersion
Music Instruction/Band
Summer School