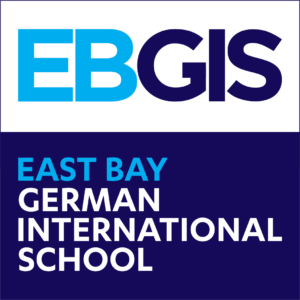 About East Bay German International School
Operating since: 2007. Preschool through 8th Grade
More About East Bay German International School
EBGIS is a dual-language immersion school offering preschool through eighth grade programs. Our highly trained and experienced international faculty implement a rigorous and developmentally appropriate German and English curriculum while our small class sizes permit teachers to give individualized support to all our students. Our students continue their education at top-tier high schools and universities in the US and abroad.
Our program is based on proven German curricula that develop students' strengths across academic disciplines, as well as critical thinking skills, social-emotional competencies, artistic expression, and motor skills. This is combined with project-based, literature-rich English language instruction in every grade. We enable students of every age to use their minds, hearts and hands to learn independently and in cooperation with others. By supporting each student's uniqueness and autonomy as a learner, we prepare our students to meet the challenges of high school, university and beyond.
Come visit our spacious Emeryville campus and discover our exceptional academics, diverse international perspective and vibrant community. We look forward to meeting you!
Accreditation: Western Association of Schools and Colleges (WASC)
Admission Deadline: please call to inquire
Annual Tuition Range: $18,650 – $22,500
Courses & Services Offered:
Athletic & Sports Program
Co-Educational
Community Service
Computer Technology
ESL/EFL
Extended Care
Field Trips
Financial Aid
Fine Arts Instruction
Foreign Language Immersion
Gifted Program
Hot Lunch
Learning Assistance Program
Music Instruction/Band
Parent Participation
Performing Arts
Tutoring & Homework Assistance