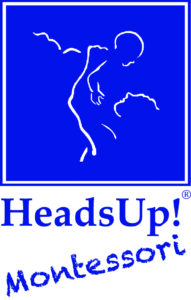 2841 Junction Ave. Ste. 100, San Jose, California 95134
Tuesday
8:00 am - 6:00 pm
Wednesday
8:00 am - 6:00 pm
Thursday
8:00 am - 6:00 pm
About HeadsUp! Montessori Preschool - San Jose
Operating since: 1987. Accepts children aged 0-6 years
More About HeadsUp! Montessori Preschool - San Jose
HeadsUp!® Montessori Preschools offers parents the security of knowing that their children are receiving the finest care and development guidance available. They combine an innovative approach to early learning with traditional values and the joy of discovery.
HeadsUp!® Montessori Preschools recognizes the astonishing capabilities of very young children and offers games and activities that encourage the development of fundamental thinking skills. These skills are the source of physical, social, emotional, and intellectual development. The HeadsUp!® program encourages children to become conscious of and take pride in their emerging competence. By becoming aware of the skills he or she has, a young child is better able to use them.
A HeadsUp!® Montessori Preschools is an educational environment that helps children grow optimally to fulfill their full potential. Its goal is to nurture "heads up" children: bright, alert, motivated, independent, self-confident, and social.
Cultivating astonishing potential!
•Year-round, full-day program for ages 0-6
•Individualized Montessori curriculum
•International curriculum (Chinese, Spanish)
•Cultivation of thinking skills & personal values
•Bilingual Chinese-English classroom option
Admission Deadline: Accept enrollment year-round
Annual Tuition Range: $22,440 – $36,120
Amenities & Features:
Before & after school care
Diapers accepted
First Aid & CPR Certified
Full-time program
Language immersion
Potty training assistance
Preschool Montessori curriculum
Sibling discount
Affiliated Programs:
HeadsUp!® Montessori Preschool – Pleasanton
4671 Chabot Drive    Pleasanton, CA 94588
(925) 463-2885
HeadsUp!® Montessori Preschool – Palo Alto
2800 W. Bayshore Road   Palo Alto, CA 94303
(650) 424-1221
Emerson Montessori School – Pleasanton
4671 Chabot Drive    Pleasanton, CA 94588
(925) 485-5750
Emerson Montessori School – Palo Alto
2800 W. Bayshore Road   Palo Alto, CA 94303
(650) 424-1267