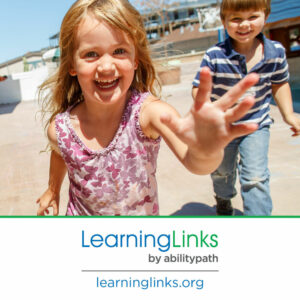 1764 Marco Polo Way, Burlingame, California 94010
Tuesday
7:30 am - 6:00 pm
Wednesday
7:30 am - 6:00 pm
Thursday
7:30 am - 6:00 pm
About Learning Links Preschool
Operating since: 2006. Accepts children aged 2 years to 5 years, 6 weeks to 12 months (Mountain View Center Only), 1 years to 2 years (Mountain View Center Only)
More About Learning Links Preschool
The mission of Learning Links is to provide the highest quality care, while creating a nurturing and supportive community of children, parents and highly skilled staff. We structure developmentally appropriate, language-rich, play-based learning experiences for children of all abilities, temperaments, cultures and socio-economic backgrounds. Through an inclusive program that attends to the whole child, we seek to enrich every child's experience. We believe that inclusion, which teaches the value of diversity in the community, can be learned at an early age. The model community we provide will sustain and enrich our children throughout their lives. Our curriculum is play-based, developmentally appropriate, and rich in language and learning experiences.
Our low child to teacher ratios and highly qualified teachers foster an environment that supports growth through play, exploration, daily routines, and meaningful interactions with teachers and peers. Each day our teachers promote learning by building a sense of community within each classroom, creating an environment that is inviting, safe, and easy to navigate by a young child while encouraging them to become critical thinkers. Our play-based curriculum covers different areas such as circle time, music and movement, language, literacy, math, stem, social-emotional, sensory exploration, creative expression, and outdoor learning.
Learning Links enrolls children on a year-round basis. We offer full-time and part-time options for families.  Children are not required to be toilet-trained before they enter Learning Links. For more information, contact our coordinator at [email protected].
We have three locations: Burlingame, Mountain View, and Palo Alto. All three centers provide preschool for children ages 2-5, and our Mountain View location also offers childcare for infants and toddlers.  In addition to all day schedules, now offering a new 9 to 1 morning schedule at our Burlingame location.
Health and Safety: The health and safety of the children in our programs and our staff is our top priority. We have put strict safety and cleaning protocols in place to ensure the safety of our staff and students.
Locations:
Learning Links Burlingame
1764 Marco Polo Way
Burlingame, CA
(650) 219-7351
Learning Links Palo Alto
3864 Middlefield Rd
Palo Alto, CA
(650) 219-7351
Learning Links Mountain View
260 Escuela Avenue
Mountain View, CA
(650) 938-2252
Amenities & Features:
First Aid & CPR Certified
Full time program
Language immersion
Part time program
Potty training assistance
Preschool curriculum
Special needs care
State subsidized child care accepted
Teaching credentials