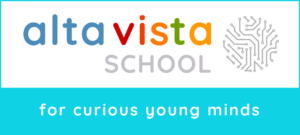 Operating since: 2010. Jr Kindergarten - 8th Grade
More About Alta Vista School
Alta Vista School prepares students to thrive as creative thinkers, innovators, and catalysts for positive change in the world.
Lower School
Junior Kindergarten through 5th grade
450 Somerset Street, San Francisco, CA 94134
415-578-3729
Middle School
6th through 8th grade
2558 Mission Street, San Francisco, CA, 94110
415-510-8492
At Alta Vista School, our students and community members are the heart and soul of the school. With a strong team of passionate educators, we support students to soar to the heights of their potential with a solid educational foundation and a growth mindset. We foster resiliency through problem-solving, designing, and working through challenges.
Our three pillars support our mission:
STEAM Education
Diversity Equity and Inclusion
Social Emotional Learning
Our approach is based on scientific inquiry and exploration because we understand that children learn best when they are at the center of their learning experience. We are intentionally cultivating the next generation of educators, innovators, and creators to enter the world as engineers of their future.
We weave social-emotional development into all aspects of learning support by play, tinkering/making, the arts, and community experiences.
Please visit our website to learn more about AVS and the community that makes up our school. We hope to see you on campus very soon!
Accreditation & Memberships:
California Association of Independent Schools (CAIS)
National Association of Independent Schools (NAIS)
NEMNET Minority Recruitment
People of Color in Independent Schools (POCIS)
Admission Deadline: Thursday, January 18, 2024
Annual Tuition:  $39,900 Tuition assistance available.
Courses & Services Offered:
STEAM-based, hands-on experiential learning.
A kind and nurturing environment
Small class sizes with two lead teachers per classroom
Strong Social Emotional Learning program
Diversity Equity and Inclusion program
Dedicated Academic and SEL support staff, including Learning Specialists, Dean of Students, and School Counselors.
High School Placement Counseling
Parent Education Opportunities
Extended Care
Hot Lunch