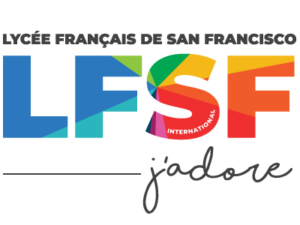 About Lycée Français de San Francisco
Operating since: 1967. Preschool through 12th grade
More About Lycée Français de San Francisco
The Lycée Français de San Francisco (LFSF) is an independent international school, and the largest French American program in Northern California.
At LFSF, our objective is to inspire future generations to make positive and impactful contributions to our world through a multilingual and multicultural education that lasts a lifetime.
With their French and US diplomas, our graduates carry the excellence of the education they received and the spirit of openness, curiosity and integrity shaped at LFSF.
Most LFSF students become fluent in a second language in their very early years. They not only speak, they write, read and learn in that language as comfortably as they do in their primary language. Moreover, students are ready to learn and introduced to a third language by the end of their Elementary school years. A gift like this opens doors throughout their lifetime.
At LFSF, students don't simply learn languages—they live them. Language immersion in the classroom, through exchange programs, and in playdates provides an opportunity for children to learn a language like a native speaker. Bilingual students are more able to navigate among cultures and are uniquely prepared to be global citizens. They are educated in an international environment that values openness, tolerance and fearlessness when approaching new people, communities and experiences.
Ashbury Campus (Preschool to Gr5) • 755 Ashbury Street, San Francisco, CA, 94117
Sausalito Campus (age 2 to Gr5) • 610 Coloma Street, Sausalito, CA, 94965
Ortega Campus (Gr6 to Gr12) • 1201 Ortega Street, San Francisco, CA, 94122
Accreditations:
California Association of Independent Schools (CAIS)
National Association of Independent Schools (NAIS)
Western Association of Schools and Colleges (WASC)
Admission Deadline: Tuesday, January 30, 2024
Annual Tuition Range: $23,000 – $32,000
Courses & Services Offered:
Computer Technology
ESL/EFL
Extended Care
Field Trips
Financial Aid
Fine Arts Instruction
Foreign Language Immersion
Hot Lunch
Learning Assistance Program
Music Instruction / Band
Performing Arts
Standardized Testing Administered
Summer School
Transportation Service