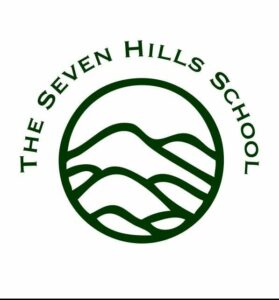 975 North San Carlos Dr., Walnut Creek, California 94598
Wednesday
Appointment only
Thursday
Appointment only
About Seven Hills School, The
Operating since: 1962. Preschool through 8th grade
More About Seven Hills School, The
A Seven Hills education is based on the whole child philosophy, as we educate not just the mind but the heart, and attend to the entirety of the student experience. Since our founding in 1962, our Reggio-inspired Preschool and developmental Kindergarten to our adventurous Lower School classes and rigorous Middle School programs, Seven Hills students are on a journey of curiosity and exploration, success and setbacks, awareness of self, and contribution to others. Our commitment to diversity and inclusion fosters compassionate students who shape a more equitable and sustainable world.
Accreditation:
California Association of Independent Schools
East Bay Independent Schools Association
National Association of Independent Schools
Professional Association for Childhood Education
Western Association of Schools and Colleges
Admission Deadline: Monday, January 15, 2024
Annual Tuition Range: $21,700 – $36,750
Courses & Services offered:   
    Athletic & Sports Program
    Co-Educational
    Community Service
    Computer Technology
    Extended Care
    Field Trips
    Financial Aid
    Fine Arts Instruction
    Foreign Language Immersion
    Gifted Program
    Hot Lunch
    Music Instruction / Band
    Parent Participation
    Performing Arts
    Transportation Service
    Uniforms Required
Explore the best educational fit for your child with this Seven Hills Virtual Tour!