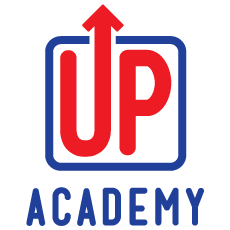 Operating since: 2018. TK through 8th Grade
UP Academy is a progressive TK – 8 micro-school that utilizes a concept and project based curriculum to promote whole child growth. Our graduate standards of becoming contributing global citizens, brave leaders, fearless changemakers, through radical autonomy and a healthy mind and body allow students to apply the knowledge, skills and concepts they master in school to the real world. Our students develop 21st century skills, a global perspective, and empathetic action in an environment that nurtures creativity and encourages curiosity.
We empower students of all abilities to find strength in their community, believe in the power of their ideas, and influence action in the world around them.
Accreditation:
National Association of Independent Schools (NAIS)
Western Association of Schools and Colleges (WASC)
Annual Tuition: $29,950 – $36,950
Courses & Services offered:
Advanced Placement
Co-Educational
Computer Technology
Extended Care
Field Trips
Financial Aid
Internship Opportunity
Music Instruction/Band
Performing Arts
STEAM/STEM Emphasis
Special Education/Learning Difference