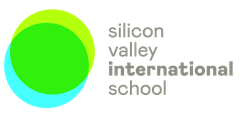 151 Laura Lane, Palo Alto, California 94303
Tuesday
7:30 am - 6:00 pm
Wednesday
7:30 am - 6:00 pm
Thursday
7:30 am - 6:00 pm
About Silicon Valley International School
Operating since: 1979. Preschool through 12th Grade
More About Silicon Valley International School
For close to 45 years,
Silicon Valley International School (formerly known as International
School of the Peninsula and Alto International School) has provided
students with a rigorous and dynamic bilingual International
Baccalaureate education through its Chinese (Mandarin), French, and
German, and now Upper School Language Acquisition programs, guiding
students to develop the critical thinking abilities and cultural fluency
associated with being bilingual.
INTL
has two campuses, located in Menlo Park's tree-lined Willows
neighborhood, and also in a convenient Palo Alto location close to
HWY-101. 
INTL
provides an exceptional and nurturing environment for young learners
(preschool and pre-kindergarten) and year round care (which includes a
few weeks in the summer) is included in tuition for preschool and
pre-kindergarten students. 
The
school is known for its renowned bilingual elementary school as well as
a college-preparatory program in upper school (6th to 12th). For
students who do not have previous bilingual immersion experience, we
invite families to inquire into our Upper School Language Acquisition
program.
Learn
more about how INTL sparks students' curiosity as they make meaning of
the world around them, by visiting our website or attending a tour.
Accreditations:
California Association of Independent Schools (CAIS)
Independent Schools of the San Francisco Bay Area
International Baccalaureate World School
National Association of Independent Schools (NAIS)
Round Square
Western Association of Schools and Colleges (WASC)
Admission Deadline: Tuesday, January 25, 2022 and (Grade 9 – 12 only) January 12, 2023
Annual Tuition Range: $33,350 – $39,900
Courses & Services offered:      
International Baccalaureate Program
In 2020, the school changed its name from International School of the Peninsula to Silicon Valley International School, to better reflect its mission, programs, and geographical location. In 2021, Alto International School of Menlo Park merged with Silicon Valley International School. INTL offers preschool through 12th grade.